Following the unfortunate cancellation of the 2020 BSB spring conference due to Covid-19, it was arranged that the 2021 BSB Spring Conference would be held at the same new and unique venue, the Tythe Barn, Clarbridge Lane, Bicester Oxon. This will be a one day conference on Wednesday 21st April, with registration and the conference presentations taking place between 9am and 3.30pm.
At that time the 2020 BSB Autumn conference at the Ardencote Hotel, Claverdon Warwickshire CV35 8LT was still on our schedule for Tuesday 6th October, AGM and Conference Dinner, and Wednesday 7th October, conference presentations. Unfortunately this conference has also had to be cancelled due to Covid-19 and has bee re-booked for October 2021 at the Ardencote Hotel, dates to be confirmed.
The speakers who were booked for the 2020 BSB autumn conference, see below,  have been informed of the cancellation and have bee asked if they wish to present their papers the 2021 spring conference instead. Some may also wish to speak at the 2021 autumn conference. We will therefore publish the revised 2021 spring conference programme as soon as possible.
Leading for Growth by David Garman, the Oakwood Partnership. David's talk will reprise the key elements of successful growth strategy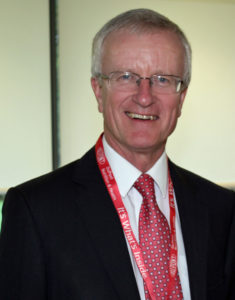 , notably the importance of growth engine selection, the definition of compelling propositions and awareness of capability gaps. He will then move on to strategy execution, with particular emphasis on the motivation of leadership teams. These concepts will be illustrated with practical examples from a variety of business situations, including David's time in the bakery sector. David has 45 years management experience, including 20 years with United Biscuits and 7 years as Chief Executive of Allied Bakeries. He chaired the Federation of Bakers from 1996-98. During the last ten years he has developed a variety of business interests and is currently chairman of several private equity backed businesses, deputy chairman of Menzies Aviation and his advisory company the Oakwood Partnership specialises in growth strategy and leadership coaching. David gave a talk at the 2016 BSB autumn conference which was highly praised, this time the theme will be Leading For Growth.
Sourdough – Breadmaking Ancient and Modern by Sara Autton, Technical Manager, Lesaffre UK & Ireland. Although sourdough has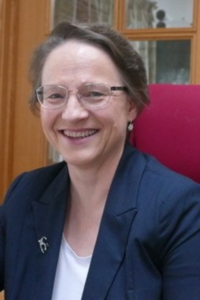 been identified as one of the oldest methods of bread making, it is enjoying something of a renaissance in the 21st century. All over the world, bakers are reviewing, renewing and refreshing their knowledge and skills in the technology, and adapting its applications to innovate and develop new products. Sourdough is providing a rich vein of research for food scientists, dough technologists and nutritionists; and the field appears to be revealing new questions as swiftly as discoveries are made and verified. The market demand for sourdough products shows no sign of slowing and the expanding applications for sourdough are throwing up new challenges for bakers, producers and retailers; one of which is the consistent, clear labelling of such products. This paper will cover some of these challenges and outline the UK industry's proposed response to the labelling issue, especially in the context of the European market in the post-Brexit environment. Sara has been Technical Manager for Lesaffre UK & Ireland (formerly Fermex International) for many years. She also serves on a number of industry-related committees, one of which is the Technical Committee of the Association of Bakery Ingredient Manufacturers (ABIM), for which she is Vice Chairman.
Top Selling Artisan Bread by Aidan Monks, Lovingly Artisan
Aidan and Lovingly Artisan won both 2019 BIA Baker of the Year
and
The Innovation Award. Aidan will discuss why are they are so
successful and their business principles. Employing 23 people, with two outlets in Altringham and one at Plumgarths, Kendal, they cover all the North West.
Aidan considers that "Gut health, and the impact sourdough has on the well-being of their customers" is very important. Their Kombucha sourdough, for example, ferments for over 24 hours, with 75% hydration. The low starch, low carbohydrate content helps keep blood sugar levels regulated, and enhances vitamin and mineral content while lactic acid creates a lovely tang.  Natural acetic acid, produced in the souring process, inhibits mould growth giving a naturally longer shelf life.
Rising Bakery Stars by Megan Roberts, Katie Garett and Grace Booth. Megan and Grace have already gained BSc Baking Technology Management degrees and are taking their first steps in the industry. Katie is in the final year of the same degree course at University College Birmingham (UCB). In their individual presentations they will talk about themselves and their journey into the Baking Industry. They will discuss how roles within the industry are changing, as the young people who are coming into the industry are changing. They all have different backgrounds, passions and ambition for the future, which they will enlarge on. They will also discuss what, moving forward, bakery companies and organisations can do to encourage new people to come into the industry and take up the various roles within it. Biographies of the three speakers follow.
Megan Roberts is a research and development technologist at AB Mauri,
with a passion for all things innovative, including sourdoughs! She attended UCB for six years, completing bakery courses and gaining a BSc (Hons) in Bakery and Patisserie Technology. Determined to gain an insight into as much of the baking industry as possible, Megan completed a number of work placement in variety of roles in companies such as Zealandia, flour miller W H Marriage Ltd, the Bread Ahead bakery, and at Dunns Bakery, Crouch End.
Katie Garrett is currently studying in her final year Bakery degree course at UCB. Katie's  passion lies in vegan baking and in
developing new innovative products. Katie has studied bakery for 6 years now and has worked in a local bakery in Birmingham where her skills grew. She love sharing her passion for baking with younger students through the ABST conference and helping out at the UCB junior bakers course.
Grace Booth recently gained a first in BSc Baking Technology Management from The National Bakery School. Grace's passion for baking led her to create her own Youtube channel, which has gained nearly 300,000 subscribers. Grace uses her platform to discuss a variety of topics within the Baking Industry, such as her video, click on link,  'A day in my life as a bakery student' which has had 231,000 views. She uses her social media presence to encourage the next generation of students to see the Baking Industry as a creative field, with there being more to it than simply 'Baking Bread'. Her passion for social media inspired her to write her course dissertation as 'Social Media: Make or break for the baking industry?', which helped her gain an insight into the advantages and disadvantages of social media for the industry.
Managing our Business by Peter Wright, MD Wrights Food Group, the 2019 BIA Bakery Manufacturer of the Year. As one of the UK's leading food manufacturers, we supply a wide range of savoury products, cakes and ready meals to many of the UK's top restaurant brands, food service distributors and independent bakers, as well as 26 overseas export markets. It's a far cry from our humble beginnings back in 1926, when John James Wright started providing quality, wholesome food for the ordinary working people of Stoke-on-Trent. The food was so good that we still make the first product he ever sold— a meat and potato pie — using the same 11 original ingredients. Spending in excess of 40 million pounds over the last 20 years on our state of the art manufacturing facilities and distribution centre, we have been able to improve efficiencies, reduce waste, and bring in greater operational flexibility.
What Makes a Winning Supermarket Bakery? by Rabah Kherroubi, Marks and Spencer
M & S's Instore Bakeries Operation Manager, Rabah Kerroubi has faced a number of challenges in going for growth and has triumphed with Marks winning the top bakery accolade: Supermarket Bakery Business of the Year, against very stiff opposition. What sort of customer environment does Marks set out to create, what about customer experience, how much focus is there on availability and merchandising, and what do Marks seek from their suppliers? NPD is obviously key with the new launch of ISB Yumnuts: an eye-catching cross between a yum yum and donut. Rabah will take us through Marks winning format.