The 2022 Spring Conference will be held at the Tythe Barn, Bicester on Wednesday 6th April, 2022. This will be the first BSB conference since autumn 2019!
Cost of attending is £160 for BSB  members and £180 for non members. This includes conference attendance, lunch and coffee breaks.'
Payment can be made by:
a) cheque payable to 'British Society of Baking' sent with booking form
b) Bank transfer – Barclays Bank plc, Sort code: 20 34 60, A/C 90265144 or
c) PayPal facility below. Choose between BSB member and non member by clicking the arrow.
Please click on Spring Conference to download a copy of the conference booking form. This is a one-day conference and if required, delegates are asked to book their own hotel accommodation for the 5th of April. The booking form gives details of a wide range of hotel accommodation in the area.
It also gives details of an informal conference dinner being held at the Chesterton Hotel, Chesterton, Bicester OX26 1UE, where speakers, guests and some BSB Executive committee members will be staying. Conference delegates staying at other hotels can attend the dinner at a price of £48, including a three-course dinner, red and white wine and tea and coffee. There will be a choice in advance from five dishes for each course. 
*Combined cost of Superior Room B & B (£145) and dinner (£48) is £193. The Dinner only fee of £48 and the combined room and dinner fee of £193 can be paid by:
a) cheque payable to 'British Society of Baking
b) Bank transfer – Barclays Bank plc, Sort code: 20 34 60, A/C 90265144 or
c) PayPal facility below.
Choose between Hotel & Dinner and Dinner only, by clicking the arrow.
NB Sorry but all 18 rooms at the Chesterton have already been booked. The "hotel and dinner" payment option is for pre-booked rooms only. The booking form gives details of alternative hotels. There are plenty of dinner-only spaces available. Jim Brown, Treasurer
        Conference programme, Wednesday 6 April
The Spring BSB Conference promises to be very interesting indeed. The excellent line-up of speakers will provide advice, strategy, and vision for your business.
09.00 – 09.30 Conference registration with tea and coffee
09.30 – 10.40 Opening of conference by BSB Chairman Mark Young, who will introduce Peter Baker as Session Chairman for the first three papers and Andy Pollard as Session Chairman for the final three papers.
1st Session Chairman Peter Baker
10.40 – 10.15 Microbiological Food Safety Challenges in the Bakery by Dr Phil Voysey, Campden BRI
Phil's talk will focus on microbiological concerns regarding the safety of bakery products, and their shelf life. It addresses this in terms of process conditions, hazardous ingredients, and storage conditions.
Factors affecting the growth of relevant microorganisms, (bacteria moulds and yeasts) will be covered.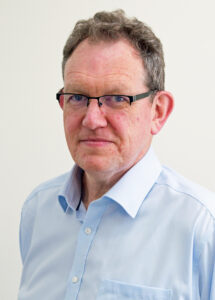 The control of the erh (equilibrium relative humidity) of bakery products such as cakes, sponges, and puddings to give a minimum mould-free shelf life, will be discussed.
The final part of Phil's talk gives specific examples of microorganisms giving rise to problems and potential problems in cereal-based goods.
10.15 – 10.55 What Do Today's Young Bakers Need? by Megan Roberts, AB Mauri and Will Leet.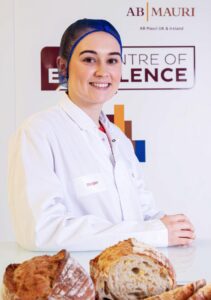 Megan Roberts is a research and development technologist at AB Mauri, with a passion for all things innovative. Before this she attended University College Birmingham for six years. Completing bakery courses and gaining a BSc (Hons) in Bakery and Patisserie Technology. Determined to gain as many placements as possible while at UCB, Megan was a finalist for a pastry scholarship at Le Cordon Bleu, won places on The Worshipful Company of Bakers courses held at Bakels and in Weinheim, took an internship at Zealandia, spoke at the 2018 BSB autumn conference and became a Dawn Foods ambassador. Megan was the winner the prestigious Rising Star Award, sponsored by Rondo Doge, at the 2019 Baking Industry Awards. She now works at encouraging young people to enter the baking industry through talks at local universities.
 Will Leet David Wood Baking Ltd 2021 BIA 2021 Rising Star started his baking Journey at Leicester College before going on to further his studies at UCB, during which he won the Presidents Cup at the ABST conference twice in a row. He travelled to Holland to carry out a summer Internship with Tromp Bakery Equipment and had other internships.
On completing his University courses, he went to Norway to complete an internship at the famous Nordic Bakeriet i Lom, where he ended up living and staying for 2 years working as an Artisan Baker and Supervisor, specialising in craft breads, sourdoughs and pastry's.  He then moved back to the UK and gained a dream job as a Development Baker for David Wood Baking Ltd, where he specialise in Italian Breads and Sourdoughs, together with other delicious baked good. Since his time at David Wood he has been a guest lecturer at UCB a few times; been a guest speaker the ABST conference; and his biggest achievement was winning the 2021 Rising Star Award.     2022 will also be an interesting year for Will, including  judging bakery competitions at the ABST conference, being a guest lecturer once again at UCB, and of course, being a speaker at the 2022 BSB Spring Conference.
10.55 – 11.20   COFFEE BREAK
11.20 – 11.55 The Wrights Journey to Compleat by Ian Dobbie, Managing Director
In an exclusive talk to BSB members, Ian Dobbie, MD of renowned family business, Wright's Food Group, will take us through the part he's played in expanding the customer base, preparing the business for sale and coping with Covid.  All the while seeking the right buyer to move this highly successful, award-winning family company on. Join us as we discover what happened: from seeking a buyer, early negotiations, ultimate sale and current integration. Be the first to find out. 
2nd Session Chairman – Andy Pollard
11.55 – 12.30 Are Bakeries Heading Towards Full Automation? by Steve Merritt, EPP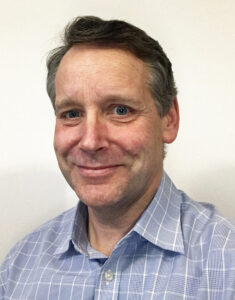 Steve joined European Process Plant 6 years ago after working for Nestle Rowntree and then Warburtons. The move into baking started with Warburtons' mega bakery in Wakefield, before becoming passionate about crumpets, and then working on artisan bread with Richard Bertinet. The experience of working across so many different products and manufacturing processes has been fantastic training for Steve's passion for equipping the baking industry. 
12.30 – 13.00 TOPICAL AND RELEVANT:  CONFERENCE PROGRAMME ADDITION  (18/03/22)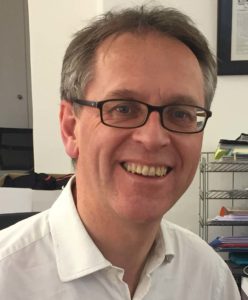 In relation to the Ukraine crisis and its effect on UK Milling and Baking, Alex Waugh of the  UK Flour Millers organisation, will address the conference with a statement on the latest wheat plantings, supply and prices.. A panel of experts: Alex Waugh;  Andy Pollard MD of ingredients company AB Mauri; and Peter Baker Non Executive Chairman of bakery manufacturer Finsbury Foods, will then discuss both supply and pricing issues concerning major commodities, plus meeting the challenge of passing costs on to major retailers and smaller customers. They will welcome your questions during the presentation or over lunch.
13.00 – 13.55    BUFFET LUNCH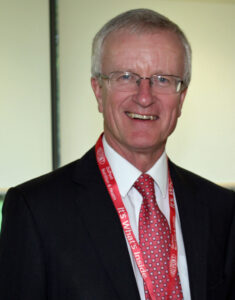 13.55 – 14.30 Leading for Growth by David Garman, Oakwood Partnership David's talk will reprise the key elements of successful growth strategy, notably the importance of growth engine selection, the definition of compelling propositions and awareness of capability gaps. He will then move on to strategy execution, with particular emphasis on the motivation of leadership teams. These concepts will be illustrated with practical examples from a variety of business situations, including David's time in the bakery sector. David has 45 years management experience, including 20 years with United Biscuits and 7 years as Chief Executive of Allied Bakeries. 
14.30 – 15.10 The Next Generation – Moving Business On by Talia and Sean Sarafilovic.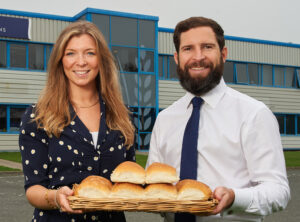 While Stephens Bakery approaches its 150th year, we can look back on what has been an incredible journey to get where we are today. Now with 13 retail shops, and a partnership with over 150 convenience stores, we're famous for our steak bridies and morning rolls.  Now being the 4th generation of the family in Stephens, we always look to carry the values that were instilled by both our grandfathers to uphold a genuinely caring, family orientated and quality focused business. Sean runs the Operations, covering everything from maintenance and production to hygiene and despatch, ensuring our freshly made product is top quality every morning. Talia covers the sales side of the business from new shop projects, to shop compliance and standards. 
We believe we have maintained and grown our market share due to our commitment to investing in the long term. Whether that's technology for shops, machinery for the bakery while not compromising on craft, or investing in people development. We were able to adapt rapidly over the last tumultuous 2 years with Covid. We're very proud of how we've weathered this pandemic and look forward to speaking more about it at the conference.
15.10 – 15.15 Closing remarks by BSB Chairman Mark Young
Tythe Barn Pictures