The 2022 BSB Autumn Conference  will be held at the Ardencote Hotel, the Cumsey, Lye Green Road, Claverdon Warwickshire CV35 8LT on Wednesday 12th October, (AGM and Conference Dinner), and Thursday 13th October, (conference presentations, lunch and coffee breaks).  NB Although our 2018 and 2019 autumn conferences at the Heythrop Park  were successful, its location and a change of ownership gave us some concerns. We therefore looked  again at the Ardencote, having had successful autumn conferences there from 2009 to 2014, with a visit to the hotel by Executive Committee members Jim Brown and Stephen Ville, together with BSB Secretary Sharon Byrne, who arranged the visit. The Hotel had recently been upgraded to improve both its conference facilities, delegate capacity and its accommodation. We found it very impressive and felt it would be ideal for future conferences. The 2022 autumn conference will be the first since 2019 due to Covid. See a link below to the Ardencote website for further information,  https://www.ardencote.com/
Provisional-only list of speakers for the 2022 Autumn Conference
Sourdough – Breadmaking Ancient and Modern by Sara Autton, Technical Manager, Lesaffre UK & Ireland. Although sourdough has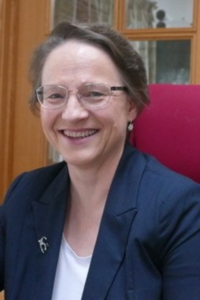 been identified as one of the oldest methods of bread making, it is enjoying something of a renaissance in the 21st century. All over the world, bakers are reviewing, renewing and refreshing their knowledge and skills in the technology, and adapting its applications to innovate and develop new products. Sourdough is providing a rich vein of research for food scientists, dough technologists and nutritionists; and the field appears to be revealing new questions as swiftly as discoveries are made and verified. The market demand for sourdough products shows no sign of slowing and the expanding applications for sourdough are throwing up new challenges for bakers, producers and retailers; one of which is the consistent, clear labelling of such products. This paper will cover some of these challenges and outline the UK industry's proposed response to the labelling issue, especially in the context of the European market in the post-Brexit environment. Sara has been Technical Manager for Lesaffre UK & Ireland (formerly Fermex International) for many years. She also serves on a number of industry-related committees, one of which is the Technical Committee of the Association of Bakery Ingredient Manufacturers (ABIM), for which she is Vice Chairman.
Top Selling Artisan Bread by Aidan Monks, Lovingly Artisan
Aidan and Lovingly Artisan won both 2019 BIA Baker of the Year and The Innovation Award. Aidan will discuss why are they are so 
successful and their business principles. Employing 23 people, with two outlets in Altringham and one at Plumgarths, Kendal, they cover all the North West.
Aidan considers that "Gut health, and the impact sourdough has on the well-being of their customers" is very important. Their Kombucha sourdough, for example, ferments for over 24 hours, with 75% hydration. The low starch, low carbohydrate content helps keep blood sugar levels regulated, and enhances vitamin and mineral content while lactic acid creates a lovely tang.  Natural acetic acid, produced in the souring process, inhibits mould growth giving a naturally longer shelf life.
What Makes a Winning Supermarket Bakery? by Rabah Kherroubi, Marks and Spencer
M & S's Instore Bakeries Operation Manager, Rabah Kerroubi has faced a number of challenges in going for growth and has triumphed with Marks winning the top bakery accolade: Supermarket Bakery Business of the Year, against very stiff opposition. What sort of customer environment does Marks set out to create, what about customer experience, how much focus is there on availability and merchandising, and what do Marks seek from their suppliers? NPD is obviously key with the new launch of ISB Yumnuts: an eye-catching cross between a yum yum and donut. Rabah will take us through Marks winning format.