Mark Young, Chairman, British Society of Baking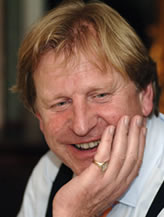 Mark is Sales Director of his family business, Ingram Brothers, and has worked in the Baking Industry for 40 years.
He was on the  Scottish Bakers (SAMB) Conference Technical Sessions Committee for over 30 years.
Mark is also involved with the Incorporation of Bakers of Glasgow, following his father as Deacon in 1991/92.
Mark says, being a member of the BSB has been a real pleasure, meeting so many great people, with a tremendous passion for our industry.
Richard Hazeldine, Past Chairman, British Society of Baking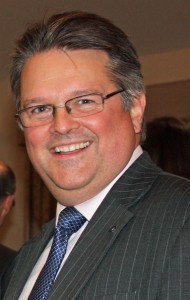 Richard is the National Sales Manager for Zeelandia Ltd and is responsible for commercial activities in the UK and Ireland.
He started his career in the baking industry with Associated British Foods over 30 years ago. Since then he has held a number of senior manufacturing and commercial roles in various areas of the bakery industry, including bread, biscuits, snacks and latterly ingredients.
Richard holds an MBA and is a Fellow of the Institute of Sales and Marketing Management. He is married with two children and lives in the North West on the Fylde Coast.
Jim Brown, BSB Treasurer and Honorary Member
Prior to his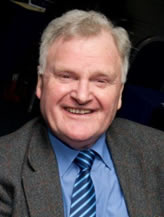 retirement from James Fleming & Co Ltd in 2008, Jim spent over 50 years working in the baking industry. He wrote technical articles for trade magazines for some years and was Technical Editor and  an author for the Master Bakers Book of Breadmaking in 1982 and for the updated Craft Bakers Association Book of Breadmaking in 2015. Jim has been a member of the BSB since 1974 and was Chairman in 1988/89. He is currently the BSB Treasurer and Conference Coordinator and updates the BSB website when required. Jim has also been involved with Scottish Bakers (formerly SAMB) for many years, and acts as a judge at their bakery competitions. He was made an Honorary Life Member of Scottish Bakers in 2003, and was made a Freeman of the Worshipful Company of Bakers in 2016 for services to the Baking Industry.
John Gelley, BSB Treasuer Elect as from 1st July 2022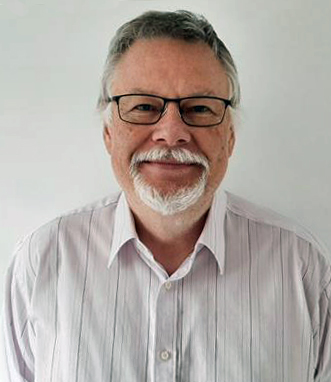 John joined the baking industry in 1976, working at Thurston Parfitt in Leeds, later to become Gregg's. He learned craft bakery at Ainsley's of Leeds & Harrogate whilst attending bakery schools at Leeds Polytechnic & Thomas Danby college. Taught bakery on a part-time basis at Thomas Danby during the '80's, before joining Dawn Food Products in January 1990.
John is now happily retired after spending almost 20 years in bakery with Dawn Foods, 9 years with Arla Foods Ingredients & 3 years with Kerry Taste & Nutrition. He has s travelled the globe in the world of bakery ingredients, including 2 years commuting between the UK & North America every 10-12 days. John is a rock guitar player in his spare time, playing lead guitar in his band Arquebus.
Paul Turner
Paul Turner is a Global Key Account Director for IFF (International Flavours & Fragrances). Prior to joining IFF, Paul worked in senior positions for several companies, including DuPont, Danisco, CSM, British Arkady and ASDA. Notable is the time Paul spent with CSM/British Arkady, where he was able to build upon his technical application experience and develop his commercial skills working within the baking industry, serving the industrial, retail and artisanal sectors. When not working Paul enjoys marathon running and participating in Track day events, both in the UK and Europe
Brian Clarke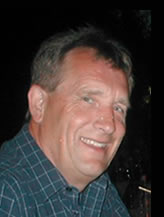 Brian Clarke is a consulting Director of European Food Consultants Ltd, with over 40 years retail and food manufacturing experience. He is a former operations, technical and environmental director of a global blue chip food manufacturer.
Brian has worked closely as a consultant with some of the major food manufacturing companies in the UK, Germany, Spain, Saudi Arabia, China and Australia on a number of projects.
He is a consultant member of GLG, ProSapient and Zinto, where he regularly consults on food market issues and acquisitions globally. In addition, Brian is a senior bakery judge for the BIA awards.
Keith Houliston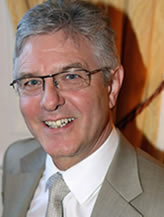 Keith's interest in the baking industry started at the age of 13 years when he worked part-time as a schoolboy in a local craft bakery in his native Edinburgh. After he left school, he joined Scottish Bakels in Broxburn, which covered the requirements of Scottish bakers for Bakels' products. He then moved to British Bakels in 1988, relocating with his family to Yorkshire, and working his way up through the ranks over the years to the position of Sales Director, Craft Sector/ Food Service. Overall Keith has been with Bakels for over 40 years and is now a Bakels' Ambassador Director.
Keith is a Past Chairman of the British Society of Baking and is the  President of the ABST for 2020 to 2022. Keith has also organised and run the BSB Golf day since 1997, taking it to the high standard it is today.
Mike Bagshaw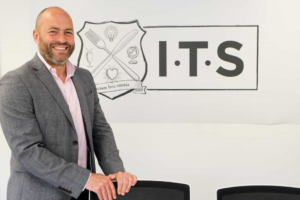 Mike is a highly experienced and passionate food ingredients specialist who has held a number of senior positions in the food industry in a career spanning over 20 years.
He is the founder of ITS (International Taste Solutions Ltd) which is recognised as one of the fastest growing taste and texture companies in the world.
Mike is a Past Chairman of the British Society of Baking, which focuses on bringing the bakery industry together and helping students to realise careers in the industry. He has numerous food & business qualifications, along with being an advocate of the University of Life. He believes that you never ever stop learning in the fast-paced, ever-changing world we live in, so enjoy the ride!
Mike has 3 children and his hobbies include rugby, boxing, salsa dancing and brewing beer as a craft brewer. Cheers!!
Sylvia MacDonald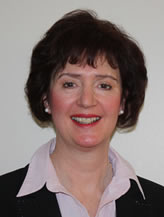 Sylvia trained as a journalist and after gaining experience in marketing and journalism, joined British Baker magazine in 1991 because she loved food and the world of business. During her years as editor, she interviewed many talented craft bakers, entrepreneurial ingredient suppliers and forward-thinking equipment providers. Other interviewees included ABF's George Weston, Justin King of Sainsbury's, Sir Mike Darrington of Greggs, and David Cameron. Sylvia was highly respected for the quality of her BB editorials and her enthusiasm for the industry. While editor of the BB she won the prize for Scoop of the Year, beating many other magazines, including The Grocer.
Having moved on from the position of Editor of the British Baker in 2011, Sylvia still takes a keen interest in the baking industry and has served on the BSB Executive committee for 7 years. She continues to work for British Baker, focusing on writing and judging for the Baking Industry Awards. She also serves on the Court of the Worshipful Company of Bakers and undertakes freelance work.
Paul Weston
Having left school wanting to be a baker and confectioner, 40 years later the industry has served Paul well, moving from old-fashioned day release to bakery school, to building a career in the industry, through to the supply base of ingredients and premixes for bakeries and food manufacturers. Paul believes there are great opportunities in the food and baking industries for individuals to fulfil their dreams and become successful, as many members of the BSB have done. He feels that there is something for everyone in the food industry and is happy that his current role with Romix Foods allows him to meet like-minded people who have a passion for our industry and want to pass on their experience. This also gives him an opportunity to give something back to the next generation of bakers, technical staff and commercial people.
DEVON PETRIE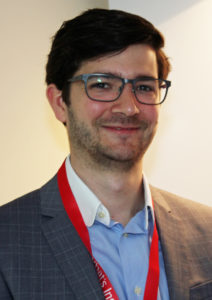 Devon went from Graduate to Lecturer at the National Bakery School, South Bank University. He gained a 1st Class BSc Honours Degree in Bakery Technology and Management at the National Bakery School, winning the top student award. He is now a Lecturer at the NBS.
In 2021 Devon gained a PhD for the work he had done on helping to feed the world through sustainable proteins, particularly using baked products fortified with insects.
Devon was born in Zimbabwe and lived there for 18 years. Sadly he saw starvation, poverty, violence and riots there due to the food shortages.  This fuelled his ambition to find alternative protein sources in food and ways to ensure sustainable protein is available in western and developing countries. He gave a presentation at the 2017 BSB spring conference on the use of cricket flour as a protein supplement in the food chain. Over the previous two years he researched various applications for cricket flour, considering it to be a sustainable source of protein which could have a direct impact on the baking and food industries.
STEPHEN VILLE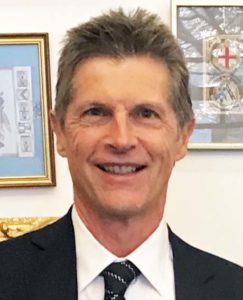 Stephen has worked in the milling and baking industries for most of his career. This has included working at Rank Hovis, Allied Bakeries and most recently, The Bread Roll Company, where he was Managing Director. He sold The Bread Roll Company to the Bread Holdings group in 2015, the group also owning Gail's, The Bread Factory, Maison du Pain and Bertinet bakery.
Stephen has experience of all aspects of running a bakery business. including finance, sales, NPD, operations, technical and business development. He has a BA from The University of Sussex, an MBA from The London Business School and a City and Guilds qualification in flour milling and baking.
Stephen says that he has attended BSB conferences over many years and has always been impressed by the breadth and quality of topics presented and the commitment of the officers and committee members who run the BSB. He feels it is now time for him to offer his support to the committee.
Outside of work Stephen is a keen sports fan following rugby, football and cricket. He also enjoys Hill and mountain walking and has just started a history club. He is married with 2 sons and lives in London.
MEGAN ROBERTS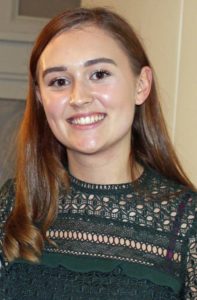 Megan Roberts is a research and development technologist at AB Mauri, with a passion for all things innovative – and sourdoughs! Before this she attended University College Birmingham for six years. completing bakery courses and gaining a BSc (Hons) in Bakery and Patisserie Technology.
Determined to gain as many placements as possible while at UCB, Megan was a finalist for a pastry scholarship at Le Cordon Bleu, won places on The Worshipful Company of Bakers courses held at Bakels and in Weinheim, took an internship at Zealandia, spoke at the 2018 autumn BSB conference and became a Dawn Foods ambassador. Megan was the winner the prestigious Rising Star Award, sponsored by Rondo Doge, at the 2019 Baking Industry Awards.
NATALIE SHEIL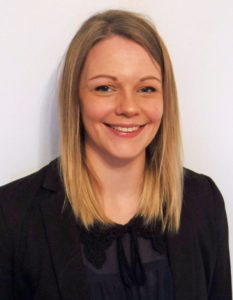 Natalie Sheil is Bakery Category Manager at Synergy Taste – a leading international flavour supplier and trusted supply partner to the UK bakery industry. Natalie is responsible for business development within the bakery, desserts and confectionery markets with the aim of delivering innovative flavour solutions that help bakery manufacturers to enhance the consumer appeal of their products and manage ingredient costs and nutrition targets. After completing a BSc in Food Marketing and Business Economics, an initial career in marketing eventually led Natalie to the exciting and fast-paced world of flavours and food trends.
Natalie has a passion for bakery and regularly makes and decorates cakes for friends and family in her spare, time including 3 wedding cakes to date! This passion continues through to inspiring the next generation of bakers as Natalie heads up the link between Synergy Flavours and bakery colleges and universities, to educate aspiring students on the power of using flavours within their products.
DAREN ROOTS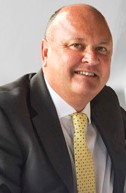 Daren started his career with Allied Bakeries. He served an apprenticeship and was part of the company's Management Training Programme. At the same time, he attended the National Bakery School at London's South Bank University, where he attained all the relevant certificates in Baking. During his time on the Allied Bakeries training programme, Daren realised he wished to develop a career in sales and moved into Key Account Management.
Daren has held a number of Senior Commercial Roles in multi-national companies over the years, supplying products and functional ingredients to the baking industry. These companies include Allied Bakeries, Gist Brocades, Puratos and DuPont. Daren joined his current company IREKS U.K. in January 2021 as Director of Sales.
Daren was a member of  the BSB Executive Committee from 1999 to 2010 and is delighted to be re-joining it, in order to give something back to this special industry and the people that work within it